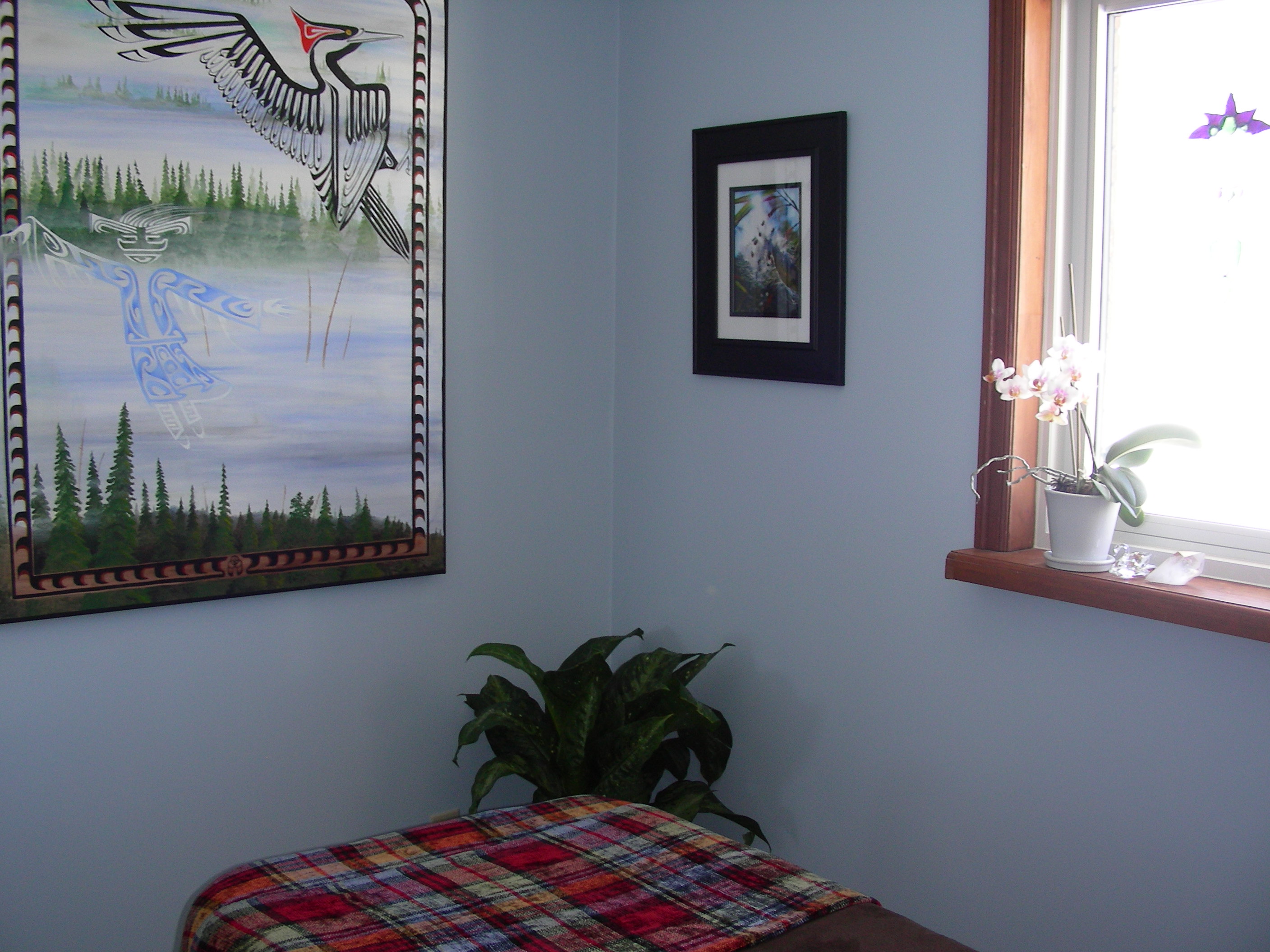 I have a beautiful treatment room in our home, in Waldemar, ON (15 min. west of Orangeville). All sessions are by appointment only, please.
REIKI
A typical Reiki session lasts 60 minutes, although your session can be tailored specifically for your needs. First visits will require an extra 15 minutes to fill out an intake form, and to answer any questions you may have.
One hour (60 minute) Reiki $ 70.00
* If you require a longer session, let me know, and I will be happy to accommodate your needs.
Because Reiki is energy, it can transcend time and space, much like radio waves and prayers can. You may choose to book a distance session if you are too far away to come for a treatment in person, or if your condition prevents you from visiting. I have provided some testimonials from two clients who benefited from a distance Reiki treatment from me on the Home page.
Distance Reiki session $ 40.00
AROMA TOUCH ESSENTIAL OIL TREATMENT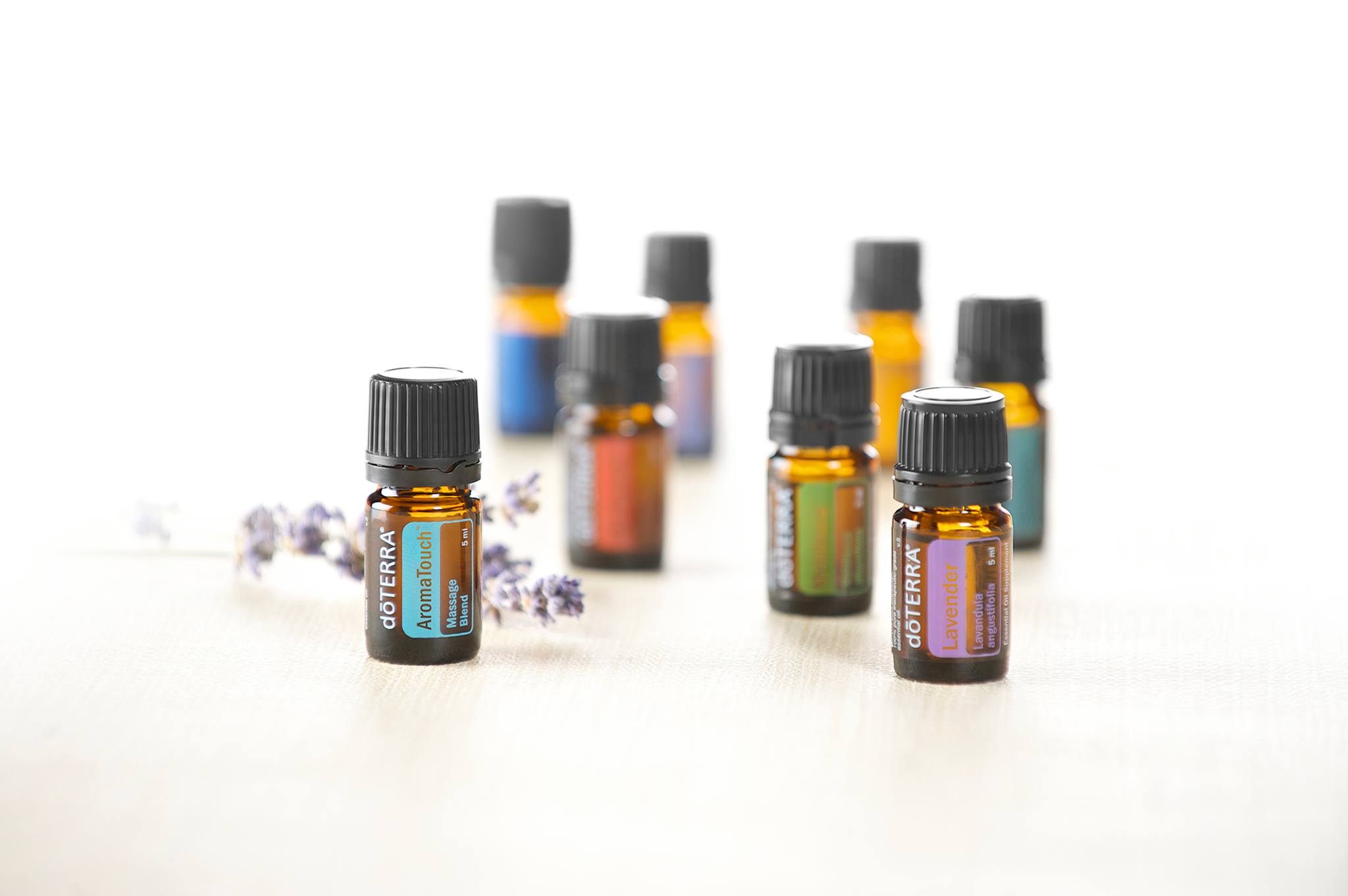 This is a blissful application of doTERRA therapeutic essential oils to your back and feet, along energy meridian lines. The oils help your feel grounded and relaxed, help support your immune system and work on keeping your muscles and organs in an un-inflamed state. They gently bring you back to a state of homeostasis. A session lasts approximately 1/2 hour. One 1/2 hour (approximate) session $60.00 Essential Oil session + 15 min. Reiki $75.00
TESTIMONIALS
Many thanks to those who have allowed me to share their comments and experiences after having treatments with me. I am honoured to have been able to work with you all...
"The reiki session was so lovely. In fact, it felt like a real gift to have that time with you. My ankle has been totally fine since I stepped off the table with you. Isn't that just phenomenal? My throat improved, which made it much easier to handle the lingering congestion. I have felt an overall sense of well being ever since.
I look forward to another session with you when the time presents itself :) Truly a heartfelt thank you to you!"
- Nira L, Brampton
* * *
"My Reiki sessions with Julie are of great benefit to me, they are like an inner massage for my heart, soul, and my mind. Julie has helped me release deep buried worries, pent up frustration, pain and emotional tiredness. Julie's warmth, infectious smile, and professionalism have not only a benefit to me but to others around me. During my Reiki with Julie, I have experienced inner peace and calmness, I often feel "lighter", more centered with myself and stronger to tackle what life throws at me. I also feel energized and reaffirmed that I'm exactly where I should be spiritually." - Natalie C., Grand Valley, ON
* * *
"Reiki with Julie took me back to the tropics of home and the tranquillity I felt in my Reiki treatments there. To feel that again was wonderful, impossible to leave without hugging her ! I felt so totally blissed that I was very glad I left the car at home ! Thanks Julie, will see you again !" - Todd F., Fergus, ON
Distance Reiki
"Julie is amazing and to be able to have a Reiki session with her when I don't live anywhere close is a true blessing. I felt my heart open and relax and a true sense of peace during and after the session. I wish I was closer to experience this with her in person." - Mary M., Michigan

"Julie's wonderful Reiki skills helped tremendously to relieve my shoulder and arm pain brought on by my repeated over-use and repetitive motion. I'm very happy to say the pain has never returned. Julie and I live in different countries and almost 2,000 miles apart - so this is definitely distance Reiki healing at it's best." - Mary Ellen, Utah