DON'T WANT TO MISS ANYTHING?
Send me an email to let me know if you want to
get on my MONTHLY NEWSLETTER list to learn about upcoming workshops, events
and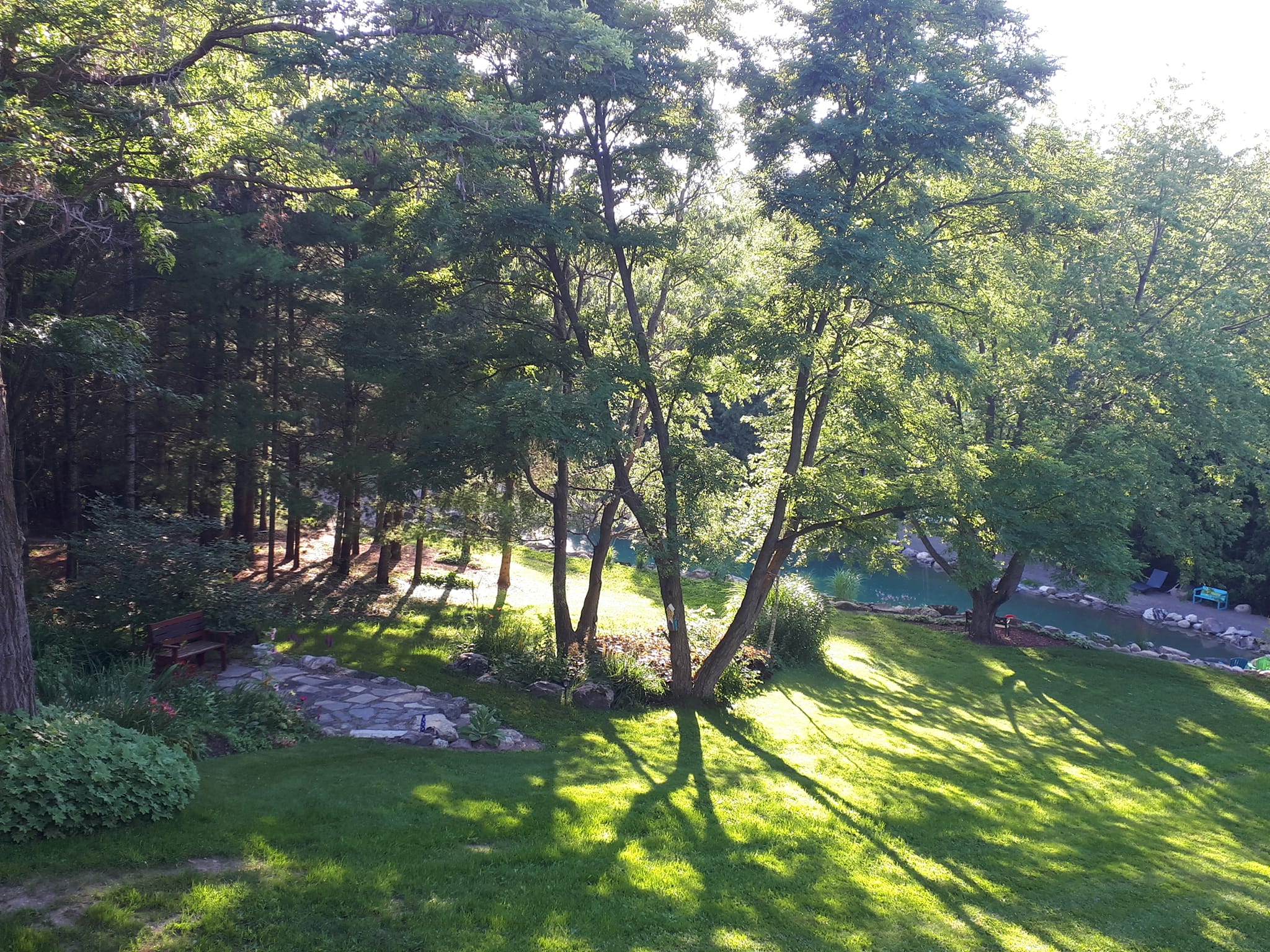 promotions!
You can let me know what you like: inspirational blogs, Reiki, essential oils, free events, workshops, etc.
Contact: juliebaumlisberger@posteo.net
IN THE MEANWHILE... catch me Live every weekday morning on Facebook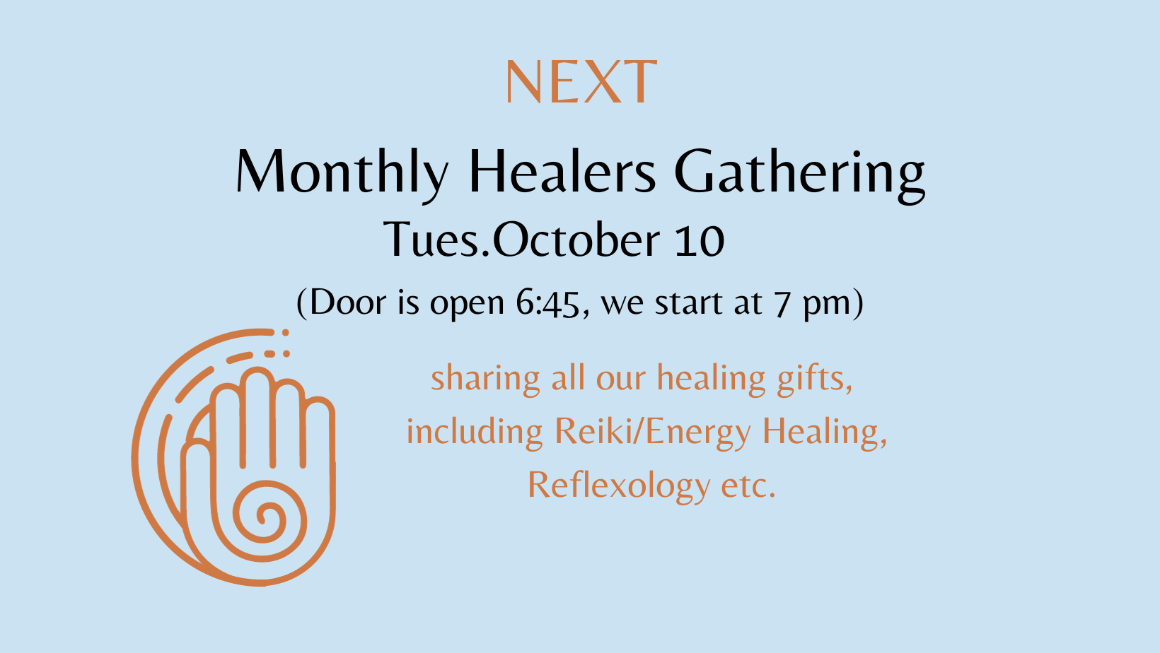 I am so happy to be hosting this wonderful two-part set of workshops for Roberta Harris! Spend time outside discovering about your natural strengths while taking lessons from Nature. Lots of activities and open to all from 8 to 80 years old! Contact: rh@robertaharriscoaching.ca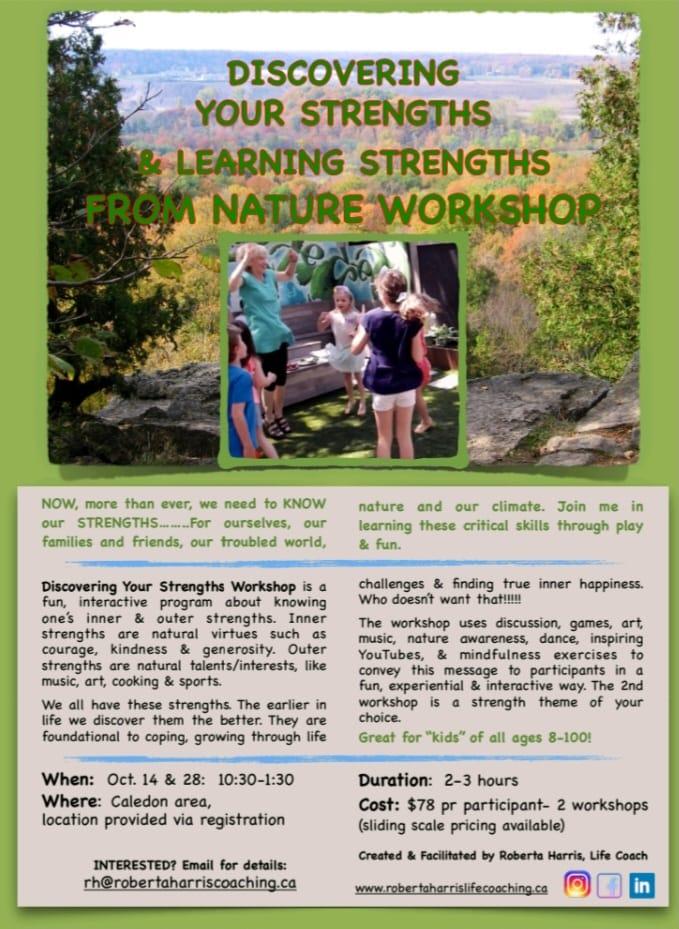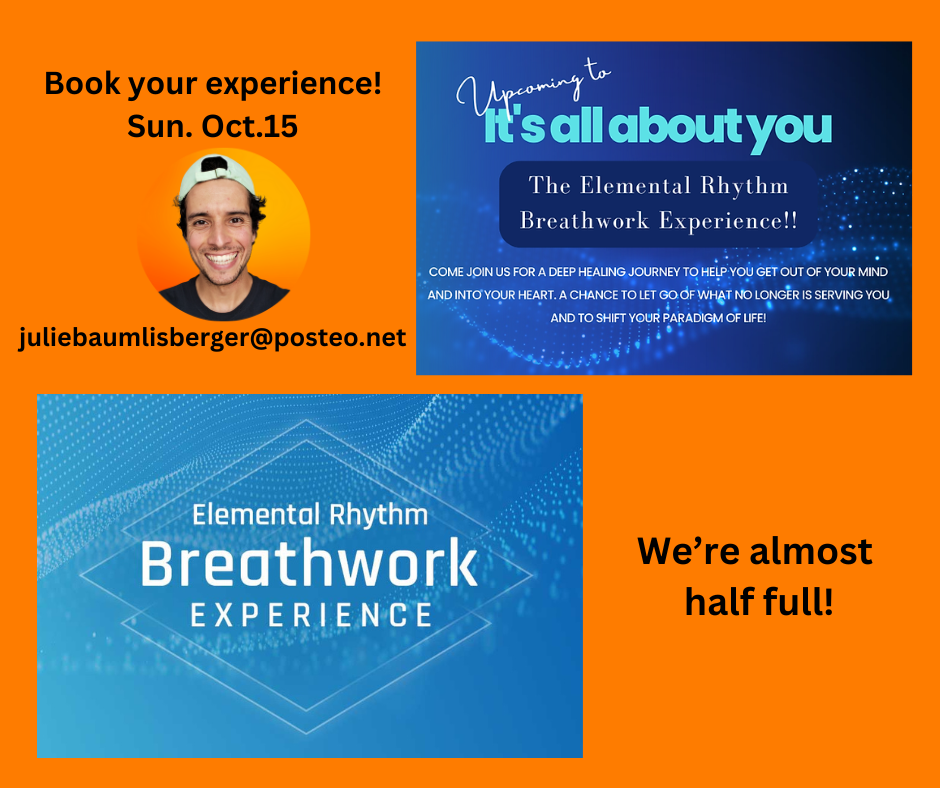 Elemental Breathwork & MovNat Workshops with Ariel Benavidez (who you may remember from Coming Home Festival!) here in Amaranth
Sunday, October 15. 2023
9:30am to 12 for MovNat and 12 to 1:30 pmFor Elemental Breathwork

$20 for MovNat 9:30 am to 11:30
$40 for Breathwork 12 noon to 130
....do one or do both! to register, email juliebaumlisberger@posteo.net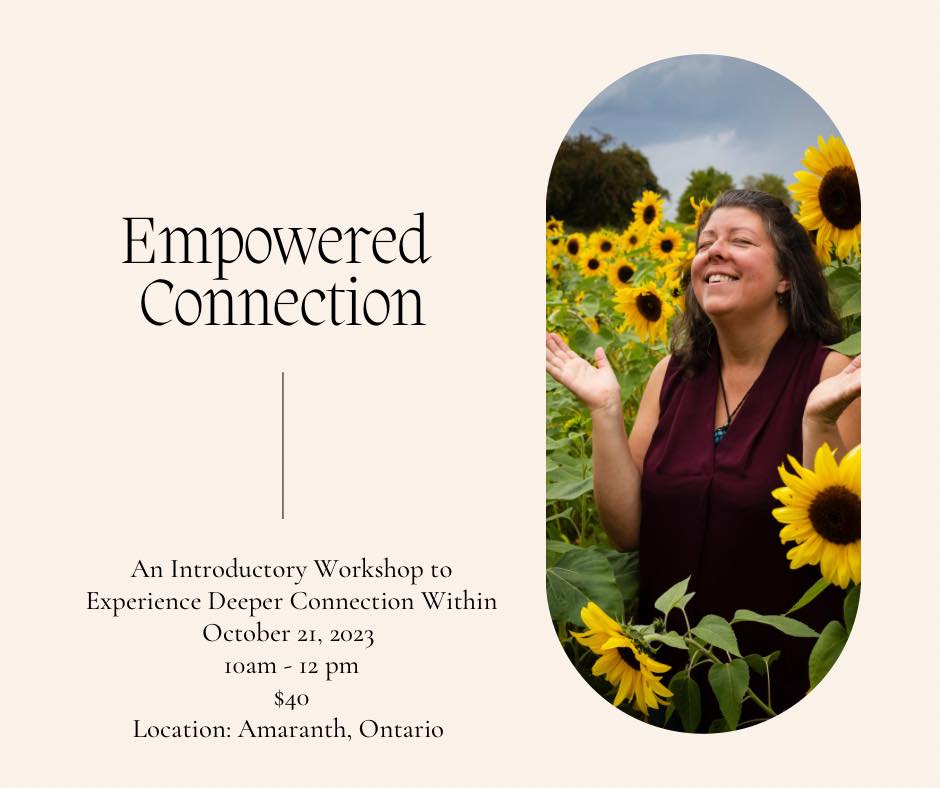 I am so excited about hosting this workshop for my dear friend, Kris Long! Click here for more information. This workshop is limited to 8 spaces, so please contact Kris ASAP to reserve your spot!