The Clifton Strengths Assessment is a set of 177 questions that help determine what makes you incredibly unique. The result is a report with your top 34 Strengths, which will help you understand which activities and ways of doing things help you live with 100% authenticity.
There's no need to "fix" anything! Just live in your Strengths. You already have everything you need.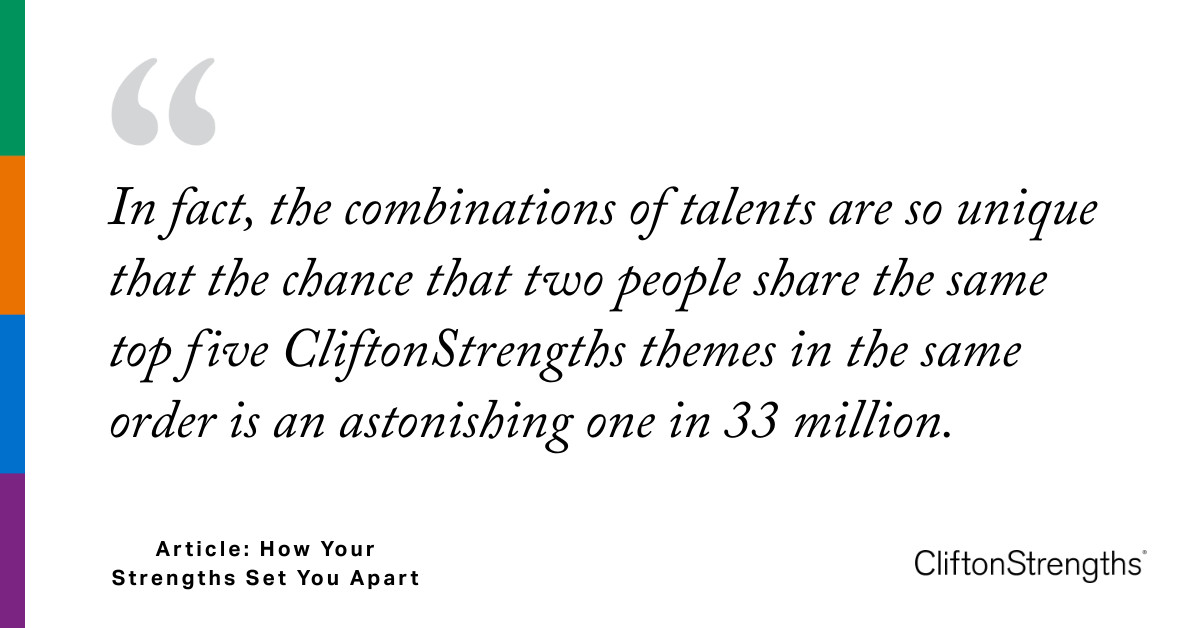 Since joining the Unleash Your Strengths community with Eddie Villa, I have learned so much about my own Strengths. I have been able to apply them to my business, my friendships and family, my marriage and my health. It's been a game changer for how I approach new goals or work with my team members. How I deal with challenges with my family and husband, even!


Are you curious yet?


Take the test today as the first step to discovering who you really are. You'll be amazed at how accurate the assessment is! You'll think, "how on earth did they know that?" You'll learn if you are someone who loves connecting with the right people, or getting things done the right way, helping people move forward, someone who just thrives when they think, learn and create.... or a combination of any of these "domains".
The next step is to book a chat with me to learn more about your unique Strengths. In a 30-45 minute conversation (phone, Zoom call or in person) I will help you remember times when you were shining in your Strengths. I'll help you learn to understand and appreciate them. (This initial call is free if you mention you saw it here on my website) After that, it's up to you! Discover why you are already enough. If you have an upcoming goal or challeng
e, I am available to help you with one hour consultations.