Why the sudden interest in combining breath work and cold exposure?
Through simple yet specific breath exercises we can transform how the body makes immunity chemicals in our system. The positive effects last the rest of the day into your sleep time.
A rested mind is a happy mind.
A happy mind builds a happy body.

Very small amounts of gradual cold exposure is shown to create anti-inflammatory benefits that last for days, and the breath exercises create calm faster than years of mindfulness training.

When you learn to face your fear of the cold, you learn so much more about yourself!



Three years ago, I shivered in a 30-second cold shower. Two years ago, I did my very first ice plunge, for just over 3 minutes. Watch the video here. Today, the cold is my friend, I visit it daily.
Winter has become a lot more fun because the well water in our shower is colder, the pond is filled with ice, and the snow is fun to play in.

The benefits are enormous, from mental health and resilience, to immune support, to decreased inflammation (like zilch), glowing skin and a positive mindset.




Are you ready to join us?
It's a FIRE & ICE weekend, September 17 and September 18.
Breath work and cold exposure via ICE bath under the watchful eye of a certified instructor by day. Potluck dinner, FIRE and community bonding by night.

No experience necessary. Limited number of tickets available now for a workshop to be held just outside of Orangeville, ON, about an hour northwest of Toronto.

Email julie@essentialfarmgirl.com for more information or to purchase your ticket


We had a fantastic weekend, offering TWO Fundamental workshops on June 11 and 12 and are already planning to run more later in the summer!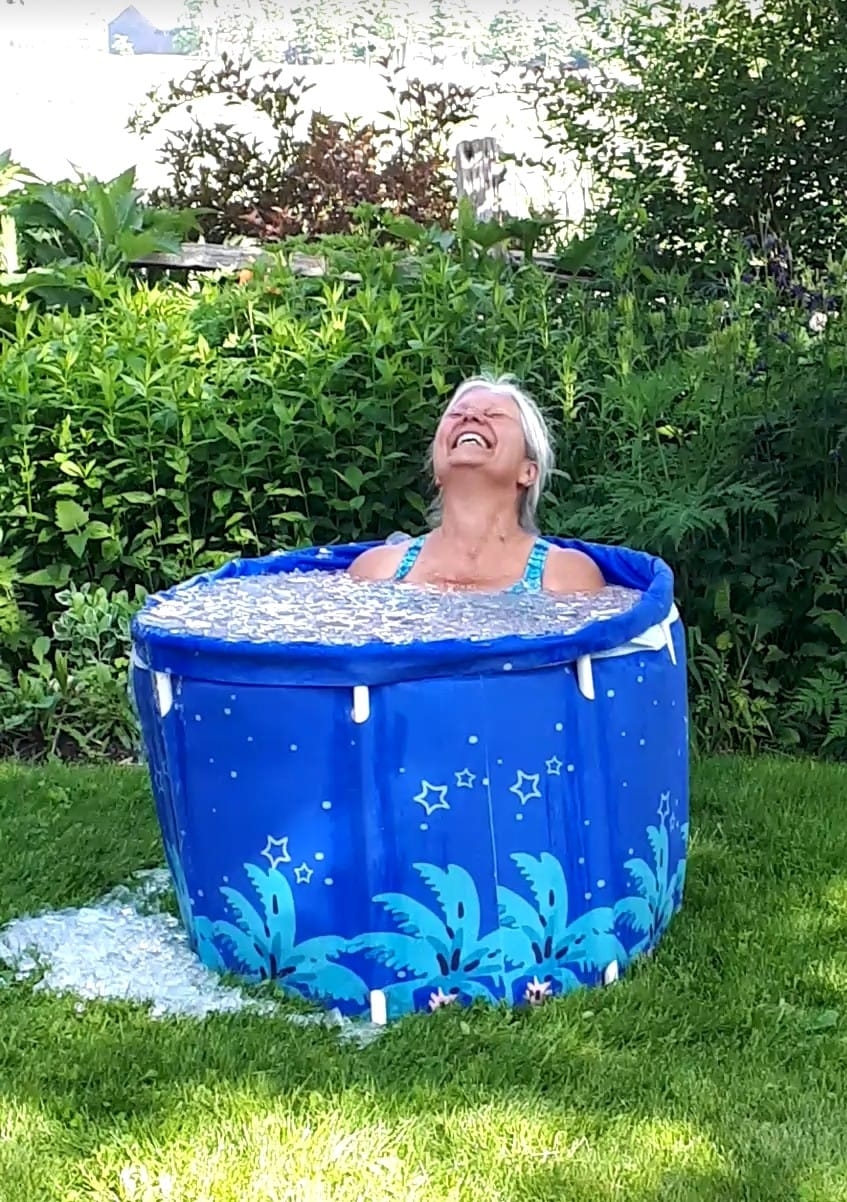 This workshop is for anyone over the age of 18 who is interested in improving basic breathing knowledge and their immersion skills. Everyone has an opportunity to experience an ice bath. Get ready to challenge yourself, meet like-minded people and have an experience you can start using the very next morning!!